Contract Furniture Catalogue: Edition 25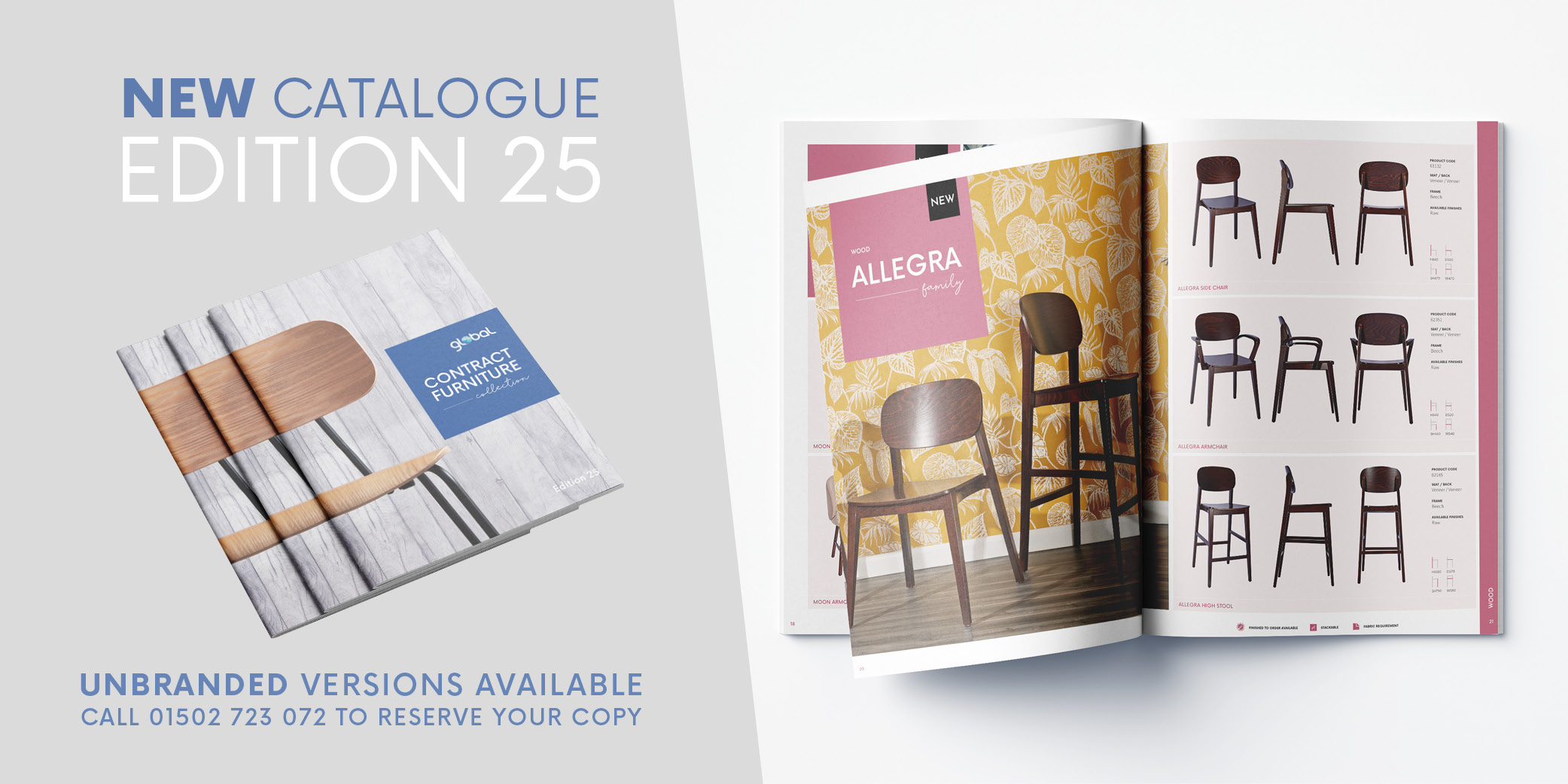 Our new catalogue is here!
If you would like us to send you a copy of our catalogue, click the link, fill in the form and we will do the rest.
Alternatively if you have a login you will be able to download a copy once logged in (Branded, Unbranded or per Section!)
We are able to send it digitally or a hard copy please let us know your preference in the contact form.